general hospital spoiler
General Hospital Happenings© 1999-2013
This site works best when using the Firefox Browser


Newer Information appears in White.
***NEW Spoilers, Daily Previews, continue on the next page***
(scroll for page 2)
Follow ghhshirley on Twitter


Make sure that GH maintains a place in the ABC line-up. WATCH GH Daily!
DO NOT fast forward
thru commercials via Tivo/DVR
even if you do not have a Nielsen box.

(TiVo keeps aggregate data of how many people are watching a given show

. Watch it the DAY it airs, or within 3 days at the most!) Finally,

do not watch

any show that airs in a former soap slot.
If your DVR/TiVO fails to record, watch GH later here:
ABC.com
Here is another way to be counted!
Watch at
http://abc.com/iPhone/iPad
then click on the sponsors' websites in thanks.

PROMO: Patrick and Sabrina's Wedding Begins


GH PROMO: Chills and Thrills


Robin's homecoming is the centerpiece of November

Head Writer Ron Carlivati. "It has been so fun to write, and to be able to play all these supervillains. It's high stakes. It's a real soapy story and involves pretty much the whole town."

"A near-miss encounter (between Robin and her loved ones) at Halloween is the impetus for Robin to step up her game, determined to get this cure. We have Robert and Anna in captivity, and we have this wedding approaching really rapidly. I think the audience can draw their own conclusions where that's heading! At the heart of it is this love story between Robin and Patrick, and also between Patrick and Sabrina. Patrick is about to be happy with Sabrina, but Robin is hurtling toward home."

"Luke and Tracy have a lot of information; they know that Jerry is running wild on Cassadine Island. Luke wîll get drawn into the Robin story, which I think is great because when you're talking about old-school GH, you've got Robert and Anna and Faison and Jerry Jacks and all this stuff going on and you want Luke to be part of it, too."

"We know that Ava didn't want the fact that Silas was Kiki's father to come out for some reason that she felt very strongly about, so that's something that's still out there in the background." But this couple has to grow, "before I think we can dig into what Silas has to hide."



"We're really building their [Silas and Sam's] connection. It's nice to see Sam smile again. But for Sam, this sweeps is all about her finding out about her dad (Julian)."

"In November, the custody battle plays out. You'll know the consequences; you'll know where the baby ends up. People are going to be hurt and hearts are going to be broken. Maxie and Lulu were best friends and now we're seeing them play dirty. Can their friendship survive?

"At the heart of [Sonny's Mob War] is Sonny versus Julian, and Sonny uncovering who his enemy is, and what gives this story some emotional stakes, is the fact that Sonny lost his son and he's in the opposite camp. The exposure of Julian will have a huge ripple effect through the town. It pulls in even Carly and Franco, whose gallery show is the centerpiece where all of this stuff comes together."

"We kept A.J. on ice a little bit - which is actually pretty realistic, that it would take time for his trial to begin. Normally on soaps, you get arrested and the trial is the next week, but we kind of put it in the background knowing that we would revisit it when we could fit it in. And we will delve back into that soon."


Source: SOD


GH PROMO: A Mob Boss' Worst Enemy



Maurice Benard Has a Special Message For His Fans


<--- Chad Duell, video clip by Kristen Alderson
(Click top left of clip for sound.)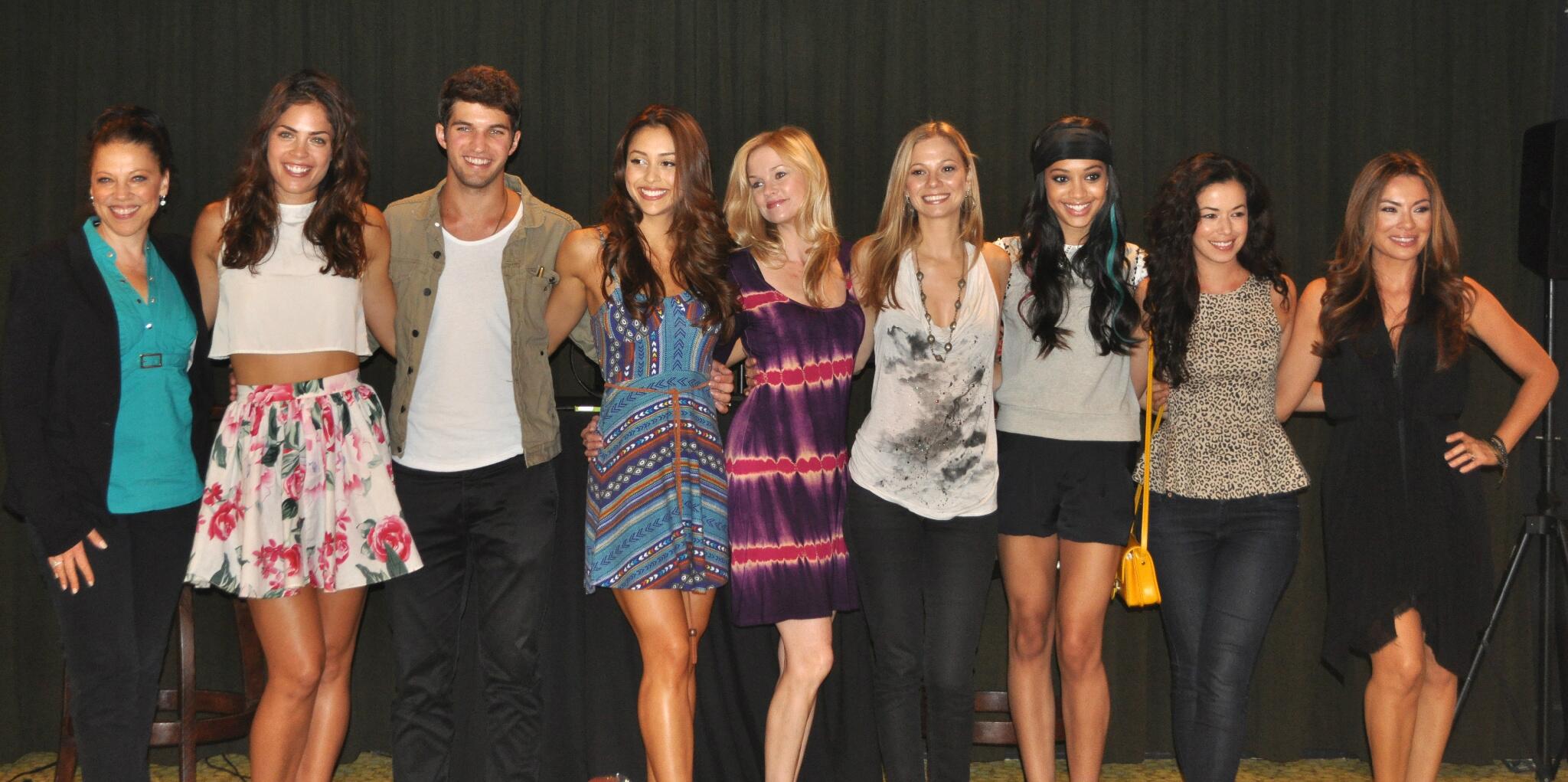 A panorama of some of GH's beautiful people, past and present, from the GHFCW


New Spoilers, plus detailed Episode Previews, & Coming Attractions
continue on:

ATTENTION!
If you are having problems accessing our pages, clear your cache, make sure you are using the LATEST VERSION of your browser, or try accessing them via another browser. If you do not have the Mozilla Fire Fox you may download it for free HERE

Privacy Policy

Not associated with ABC or Walt Disney